For anyone who decides to learn a new language, it can feel extremely overwhelming.
There's a lot of noise online which doesn't help, but if you're a beginner trying to learn Spanish, we've got you covered. The reality is, there is a noticeable difference between taking Spanish lessons for beginners versus taking lessons for intermediates or advanced levels.
At a beginner level, you're just beginning to learn basic Spanish words and grammar rules. It's unlikely at this stage that you're able to have a conversation, beyond simple Spanish greetings. Intermediate learners are likely to learn how to form sentences, have longer conversations with native speakers, and understand Spanish verb conjugations.
That's why today, we're going to share with you 15 top websites and resources where you can take Spanish lessons as a beginner level. Even better? Some of these are incredibly affordable for the value you get, including some free options.
Remember that with each of these lessons, you'll want to cover a wide range of topics including: numbers and alphabet, vocabulary and grammar, conversation speaking skills, pronouns and verb conjugations, etc.
15 Best Resources to Take Spanish Lessons For Beginners
We know that you learn differently than others. That's why we're sharing four different ways to learn, depending on your learning style, goals, and schedule. Let's start with…
Live 1-on-1 Spanish Lessons For Beginners
Time Required: Medium
Effectiveness: Very high
Overall rating: 8.5/10
Live immersive learning has been the golden standard of learning since language lessons have been around. And it's no wonder why. Compared to learning how to take photography or play guitar, the reason most people choose to speak a new language is… well, to speak with other people. This is why we recommend having some component of live 1-on-1 practice or professional lessons to complement any learning method you choose. Or stick with purely 1-on-1 lessons!
1. Rype
Time Required: Low
Effectiveness: Very high
Overall rating: 9.5/10
Starting with our own, this may be the first time you've heard about Rype and how it works. We offer live 1-on-1 professional language lessons with top teachers online. With a global network of hundreds of professional tutors, you can take lessons at the comforts of your own home (or anywhere), when you wake up at 7AM, before you go to bed at 11PM, or anytime you'd like. You also get beyond just Spanish lessons for beginners when you join Rype. With just one flat membership, you get access to ten popular languages including French, German, English, Italian, Mandarin, and more.
Check out a 7-day free trial to try it out, 100% risk-free.
2. Language Meetups
Time Required: Medium
Effectiveness: Medium
Overall rating: 6.5/10
Think of language exchanges as less of a place to learn Spanish, but an opportunity to meet new people who also love learning languages. It's also a unique experience each time, because you'll be surrounded by new people when you attend an event. The other major difference is that it's live. While it does require time commitment and commuting, you get to build a real life relationship that goes beyond language learning.
If you're interested in attending these meetups, we recommend checking out Meetup.com, Eventbrite.com, or Couchsurfing events in your local city.
Learn Spanish By Listening On-The-Go
Time Required: Very low
Effectiveness: Medium
Overall rating: 7.5/10
If you're the type of person that loves listening to audiobooks, podcasts, or radio on-the-go, this is the section for you. Keep in mind that none of these methods are replacements from one another, rather complements. We recommend that you try as many different ways of learning, because each have their pros and cons.
3. Podcasts
Time Required: Very low
Effectiveness: Medium
Overall rating: 7.5/10
Podcasts have made a reinsurgence over the past five years because of the usage adoption of smartphones in general. While there are plenty of great shows around self-help, business, comedy, and more, you can also find resources to learn Spanish through audio. There are a few shows we would particularly recommend you check out:
a. News in Slow Spanish
Some would consider that being able to understand the news in a foreign language is a benchmark for being fluent. Well for beginners, how about having news read to you in a slow manner? Meet News in Slow Spanish. This innovative podcast offers various different news around current events that you can listen to on-the-go. Don't expect to be on the pulse of what's going on around the world with this app however. You should use it for what it is, which is a tool to improve your Spanish listening skills.
b. Coffee Break Spanish
This podcast is exactly what the title of the show suggests. A casual conversation lesson that you can listen to while on a coffee break (or any type of break), The audio lessons are as short as 15 minutes long, which allows you to easily fit it into your busy schedule. Especially since you're able to do other tasks as you listen.
c. SpanishPod101
Another popular podcast, which is not just for Spanish, is SpanishPod101. What we enjoy about this show is their long reputation and the breadth of content it has developed over the years. They also do a grerat job of distinguishing the differences between the Spanish dialects, such as Peruvian Spanish versus Mexican Spanish, and so on.
4. Michel Thomas
Time Required: Low
Effectiveness: Medium
Overall rating: 7/10
An alternative to listening to podcasts is purchasing a Spanish audio program like Michel Thomas, which can feel more structured than a weekly podcast. Having been a customer of Michel Thomas, we've seen that it differs from podcasts we've heard since Michel himself is bringing in students of his and recording it. In short, you're getting a structured set of Spanish lessons for beginners to advanced levels, while being a fly in the wall of regular conversation lessons with students.
Some have claimed mixed reviews of the audio course, but we do know that everyone has a different learning method.
Learn by Watching (Or Reading)
Time Required: Medium
Effectiveness: Medium
Overall rating: 7.5/10
With the rise of video streaming platforms and YouTube, video is undoubtely the future of how we will consume content. This applies to not just learning, but entertainment, marketing, communications, and more. Unlike podcasts, video requires a good amount of your attention since you need your eyes to make the most of what's happening. However, the benefits may transcend its lack of flexibility in learning. Visual learning gives you insights like lip movements, facial expressions, and text graphics on video that you don't get with audio Spanish lessons. Speaking of YouTube…
5. YouTube 
Time Required: Medium
Effectiveness: Medium
Overall rating: 7.5/10
By now, you've probably already gone through several vides on YouTube trying to learn some basic Spanish. There are an abundance of channels out there for you to choose from that are free and convenient. The only downside is, you have no way of determining as a beginner whether these 'teachers' are professional or just native speakers looking to build a following.
From our own research, we've found a number of great Spanish Youtube Channels that you can choose from:
a. Butterfly Spanish
Ana is a friendly and thoughtful Spanish teacher who is well organized and quite articulate. You'll find her using the whiteboard with already prepared notes to teach you specific Spanish topics. She mostly focuses her lesson topics on very basic beginners, where she'll teach you things like days of the week, how to introduce yourself in Spanish, and so forth. Take a look at this video to see her teaching style (or click play below).
b. Lightspeed Spanish
This Youtube Channel features a couple: Gordon and Cynthia, who take turns teaching Spanish lessons using conversation between the two of them. It's quite a different learning experience from Ana's because you have two people conversing amongst each other while teaching. Both are effective, but we'll let you choose which one you prefer most.
c. SpanishDict
Last but not least, we recommend checking out SpanishDict's YouTube video. If you're not familiar with them, they have a very useful Spanish dictionary and conjugation tool you can use for free. Check it out here. You'll mostly find videos catered for beginners and lower-intermediate levels in this channel.
Linked below is one of their most popular videos on basic Spanish greetings and introductions.
6. EdX
Time Required: Medium
Effectiveness: Low-Medium
Overall rating: 6/10
We personally have not heard any great success stories or experiences from using EdX to learn Spanish or another language. If this is your first time hearing about EdX, it's a massive open online course platform that streams lectures from top universities around the world like Harvard, Yale, Stanford, and more.
Despite the credentials it brings, there are fundamental flaws of learning a new language in a lecture format. For those of you that can try to recall any Spanish (or second language) learned in high school or college can resonate with this. However, it is worth checking out if you're curious.
7. Netflix
Time Required: Medium
Effectiveness: Medium
Overall rating: 7/10
Instead of 'Netflix and Chill' why not 'Netflix and Learn'? One of the major benefits of using movies and TV shows to learn Spanish is that you can watch your favorite show (using Spanish subtitles) to learn, or discover new shows made for Spanish speakers. We personally recommend the latter, as subtitles may not offer the best direct translations. This is particularly true when it comes to slang words.
If you want some recommendations, here is a list of Spanish movies and TV shows to watch.
8. Blogs
Time Required: Medium
Effectiveness: Low-Medium
Overall rating: 6.5/10
We placed reading blogs and watching videos in the same category, because they both require a similar amount of time commitment. What reading blogs provide that video may not are more detailed insights on how to learn Spanish instead of passively learning it as you watch.
However, this all comes down to the quality of the blog writer themselves. A great Spanish blogger can provide useful insights and tactics that can shortcut your learning significantly. A mediocre blogger can waste your time. To help you avoid this experience, we'll give you some recommended Spanish blogs here:
Benny Lewis is an irish polyglot, author, and of course blogger. He claims that he can now confidently speak seven languages, and has been on a mission to teach others through his blog. Don't be mislead by the title of his blog though. He has gotten a fair bit of criticism for it, but from reading his articles, he shares useful strategies to shortcut your learning curve, not to help you learn a new language in 3 months.
b. SpanishMama
For all the parents out there who are learning Spanish on their own or looking to teach their children in the future, this might be the right community. Elisabeth (also known as: SpanishMama) is a teacher and mother of two bilingual children. She's currently living in the Peruvian jungle with her family, as she manages her blog and other projects.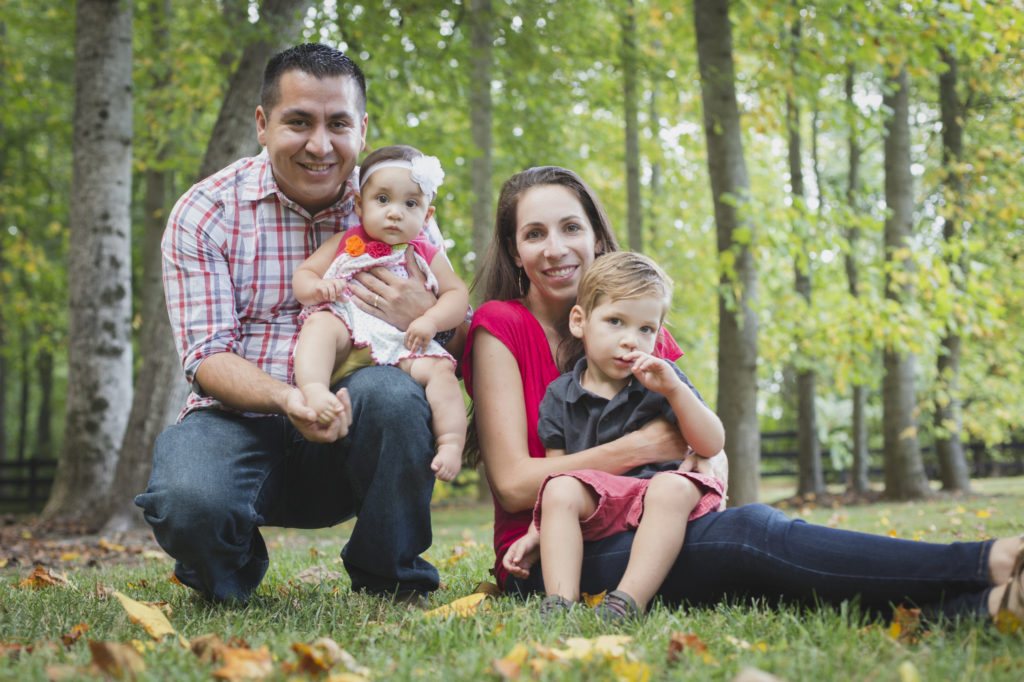 c. Rype Magazine
Last but not least, we're proud to recommend that you check out our very own Spanish learning blog posts. We also have a dedicated Spanish learning guide that we created if you want to dig further into other learning methods. With hundreds of Spanish learning articles we've written and thousands of hours of research, we're confident you'll find them valuable.
Learn Spanish Using Mobile Apps and Games
Time Required: Low-Medium
Effectiveness: Low-Medium
Overall rating: 7/10
Our final category revolves around mobile apps and games. Given the rising adoption of smartphones around the world, many language apps have been developed for the mass consumer. Some have been around for decades, while some are up and coming. Whichever of these Spanish learning apps you choose, keep the following in mind: these are basic Spanish lessons for beginners that are not designed to help you become fluent. However, many of these applications are free, if not very affordable, and convenient to use on-the-go.
Here are seven top language apps we recommend to start learning Spanish.
9. Duolingo 
Time Required: Low
Effectiveness: Low-Medium
Overall rating: 8/10
You have likely heard of Duolingo already. It's now a default app that's pre-downloaded for you when you purchase an iPhone. With over 300M users, it's safe to claim itself as the most popular language learning app. Their gamified approach to learning is what made them popular. Using fun sounds, badges, and levels, its Spanish lessons were designed for complete beginners.
Check out our article sharing more apps like Duolingo.
10. Busuu
Time Required: Low
Effectiveness: Low-Medium
Overall rating: 7/10
Busuu is another popular language app like Duolingo. It has a slightly different learning experience, and many would say less fun than Duolingo. However, they do offer unique features like real feedback from native speakers, a more engaging community, and a diverse method of learning. Keep in mind that unlike Duolingo, Busuu has a premium subscription service. Free members get to use their flashcard tool for free.
11. Babbel
Time Required: Low
Effectiveness: Low-Medium
Overall rating: 7/10
Babbel is also a paid language app using a subscription business model like Busuu. Their app claims to differentiate themselves by focusing more on conversation lessons, using texting scenarios, audio recordings, and more.
12. Memrise
Time Required: Low
Effectiveness: Low
Overall rating: 6/10
If you're struggling to memorize words in Spanish, Memrise is a great free app to check out. With a user-friendly design, they use digital language flash cards to make it easy for you to remember more words. Our favorite feature of the app is the user-generated templates created by their own community. You can find templates like: the most common words in Spanish, numbers, days of the week, and other useful resources.
13. Rosetta Stone
Time Required: Low-Medium
Effectiveness: Low-Medium
Overall rating: 7/10
Rosetta Stone is probably the oldest language app on this list, being founded in 1992. It started back when we used CD-Roms to load software into our clunky computers! Oh how far technology has come. The company has evolved and adapted in recent times to offer a cloud-based learning solution, where members can pay a similar price to Busuu or Babbel (around $100/year).
14. MindSnacks
Time Required: Low
Effectiveness: Low-Medium
Overall rating: 6.5/10
Looking for an actual game that you can play on the phone? With MindSnacks, you can. This mobile app game allows you learn Spanish by passing through different levels to teach you grammar and basic vocabulary. While the app seems to be targeting younger children, who are we to stop you from benefitting from it as an adult!
15. Mango Languages
Time Required: Low
Effectiveness: Low-Medium
Overall rating: 6.5/10
For our final language app recommendation, we're going to share one that you may not have heard of. Compared to the other apps we've mentioned, this is a relatively lesser known website. It's hard to see how they are differentiating themselves from the other apps out there, but why not have more options right?
So what's the best way to take Spanish lessons for beginners?
It depends. We know, we know. After going through this entire list of options, you were hoping for the final contestant, right?
The truth is, it really does depend on you, based on your goals, needs, and current skills. If you've already mastered your grammar and vocabulary, then taking Spanish lessons on Rype is your best option. Or say you're just starting completely, we recommend choosing one from each category. To become a fluent speaker in Spanish you'll need to master your listening, writing, reading, and speaking skills.
We've all met that one person who claims to know a language, but can't speak it to save their lives. The good news is, you've got enough great resources here to get you started and beyond.
More from Spanish
---
          Hola hola, ¡bienvenidos!           Estoy muy feliz, ¿saben porque? Today we will take …
Hola, bienvenidos a la clase. El día de hoy vamos a ver frases útiles para pedir ayuda. These are essential phrases to …
          ¡Hola! ¿Cómo están? Espero que muy bien. Bienvenidos a la clase.           …