The #1 Language Membership For Busy People.
Book daily 1-on-1 Spanish, French, English lessons and more with handpicked professional teachers. Wherever, whenever.
Try Rype For Free
The #1 Language Membership For Busy People
Daily 1-on-1 Spanish, French, English lessons and more with professional teachers.
Try Rype For Free
New Member Exclusive Offer 
7 days of private language lessons for free
then as little as $65/mo
Try Rype For Free
AN ALL-ACCESS LANGUAGE MEMBERSHIP
Gain full access to all of the languages we offer. Book Spanish, French, German, Mandarin, English, Russian, Arabic, and Italian lessons with just one membership.
PERSONALIZED LANGUAGE PROGRAM (FROM BEGINNER TO ADVANCED LEVELS)
Your Rype teacher will personalize a lesson plan that fits your goals and needs to help you get faster results. No more 'one-size-fits-all' curriculums.
SAVE MORE TIME
Say goodbye to commuting. Rype members learn from the comforts of their home or while they're on-the-go saving them time and avoiding headaches.
SEE INSTANT RESULTS WITH DAILY 1-ON-1 LIVE IMMERSION COACHING
Book private lessons everyday with any of our teachers without needing to pay per lesson. Most members see a noticeable improvement in their language skills within the first 2 weeks.
ACCESS TO 200+ HANDPICKED, PROFESSIONAL LANGUAGE TEACHERS
We handpick every single teacher on our platform, including a live 1-on-1 video interview. You learn from only the best.
OPEN UP NEW AND BETTER CAREER OPPORTUNITIES
Learning a new language opens up new job opportunities that can help you earn more
Still not convinced?
Discover how you can learn any language faster, around your busy schedule, at a fair price.
Don't have enough time to watch the full video? Skip to the highlights using our timestamps.
[0:53] The Problem Rype Is Solving
[4:10] What You'll Get Today As a Rype Member
[8:00] How Rype Compares
[11:00] Rype's Research-Backed Method
[13:52] Student Success Stories
[20:36] Who Is Rype For
[23:30] How Much Time You'll Save (And Win Back)
[30:08] How We Hire Professional Teachers At Rype
[30:40] Summary of Total Value You Get
[37:54] How to Get Started (Your Next Steps)
Rype
Language Course
Speak a New Language With Confidence.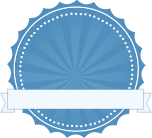 166
4.4
Certified reviews
Powered by YOTPO
"Learn a new language in record time."
"Redefining the way we learn new languages on-the-go."
"The future of how we'll learn foreign languages."
"Simple and affordable way to learn new languages for busy people."
STEP 1
CREATE FREE ACCOUNT
STEP 2
ACTIVATE YOUR TRIAL